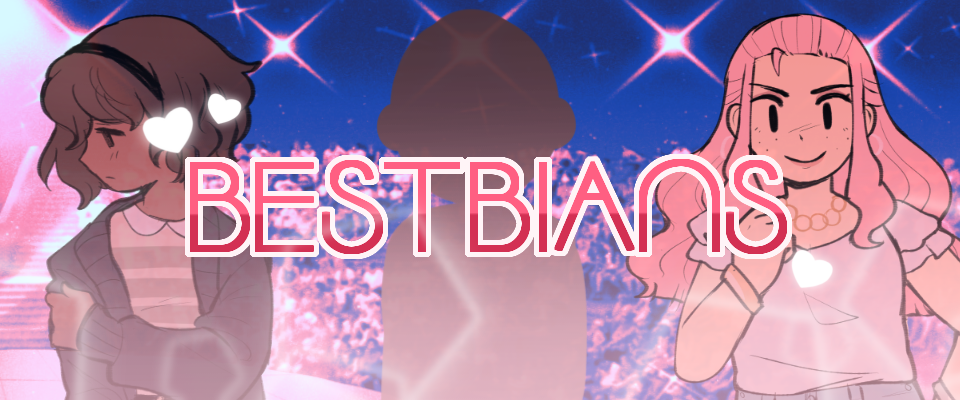 Bestbians (UNFINISHED)
Who is the greatest lesbian in the country? The crowd decides...
We're currently still working on the game due to some
personal events preventing us from completing the game within the jam's time limit. We hope to have
a playable build shortly! Thank you for understanding.

The crowd is pumped, the host is mesmerised, and the eyes of the world are on you! You, and the other two contestants taking the stage in order to compete for the title of Bestbian: the most amazing, loveable, and supportable lesbian around! At stake are your hopes and dreams as the crowd watches you try your hand at lesbianing, and decides just who they care about the most. Can you woo the audience, take on the challenges, and come out on top of your sisters?
Content warnings: This game is about a very awful scenario where solidarity is tossed aside to court the powerful and privileged, and the resulting damage this pursuit can cause. Additional content warnings, including spoilers, can be found in the game itself.


dotoriii — Art
peppertsuki — Writing, programming